SoSUE x Sylt
SoSUE Collection
Coat Grey
Grey eminence - This women's coat is short, grey and simply to fall in love with! The oversized style, the overcut shoulders and wide sleeves give your silhouette a relaxed attitude that is unbeatable. Its tweed look is really cool. If...
SoSUE Collection
Sweater Fluffy Turtle
Stylish, sophisticated and absolutely on trend: our exclusive Fluffy Turtl women's knitted jumper in elegant light brown is the perfect and stylish cosy partner for the coming season. The coarse bouclé knit provides a unique texture and...
SoSUE Collection
Sweater Turtle Sailor
Just slip it on: If your outfit needs a fresh breeze, we highly recommend our new Turtle Sailor striped sweater for women. The nautical look gives you a relaxed and casual vibe. And the best part? This sweater is made from 100% merino...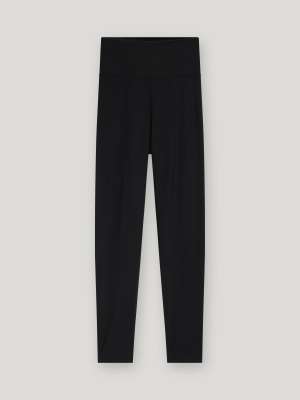 SoSUE Collection
Leggins Cosy Black
SoSUE leggings: A basic that no wardrobe should be without. The new grey SoSUE leggings are made mainly of soft, recycled polyester (80%). The elastic fabric ensures freedom of movement and a perfect fit. A wide and high waistband...