On the go!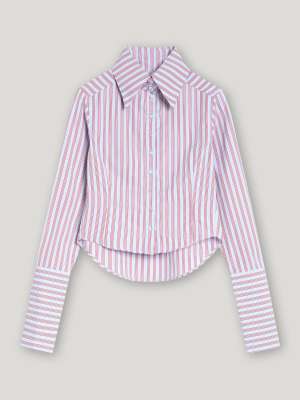 SoSUE Collection
Blouse Safira
Stripe keypiece: playful and striped ladies' blouse in red-blue. The striking stripes in red and blue give this blouse an irresistible look. The straight cut and wide turn-down collar give us a perfect mix of comfortable fit and...
SoSUE Collection
Skirt Laurence
"When in doubt wear jeans", says a fashion saying from the USA. What's true for jeans has long been true for our Laurence denim skirt in blue. You can mix and match it with your favourite pieces. Say hello to our long Laurence denim...
SoSUE Collection
Blouse Antonia Collar
Outfit booster: The stylish oversized look makes our Antonia batwing blouse in blue stripes an eye-catcher. Not only the comfortable cut, but also refined details like the white cuff and white collar make it the ideal combination...