(Quelle: Instagram @nettiweber)
Hi, my name is Luca, I am 14 years old and I am doing my work internship here at SoSUE. One of my tasks was to write a blog post about the different types of flared trousers. Have fun reading it.
From Luca von Wülfing
---
A pair of flared trousers ensures that an outfit has harmony". Those were my grandmother's first words when I asked her what she thought was so special about flared trousers.
And I think she is right. She went on to tell me that back in the 70s, both men and women wore flared trousers! There was hardly anyone who didn't wear them, and if you didn't have them, you probably hadn't looked out of the window for a while. She herself owned a lot of different flared trousers, when they were broken she just sewed them together and dyed them so that she had a completely new pair of trousers - I think she misses her old flared trousers.
She doesn't just "pimp" the outfit.
But how is it today? I first came into contact with flared trousers when suddenly all the girls started wearing denim flared trousers. Today I own a few pairs of flared trousers. Actually, I can't imagine not wearing them anymore, because I feel most comfortable in them. Everywhere I go, whether to school or in my free time, I see flared trousers. They come in many different colours, shapes, patterns and materials. They are the absolute cult trousers. A few friends said that flared trousers are perfect for combining and it makes a basic outfit special. But they not only "pimp" the outfit, they also make a great figure and long legs.
The perfect flared trousers are tight at the thighs and should be much wider from the knee. The term flared comes from the fact that the trouser legs "hit" each other when you walk. During my research on the internet, the following flare pant models particularly caught my eye:
1. flared jeans
They are the absolute classic among flared trousers. They are especially popular with young people. The denim fabric is very comfortable to wear and they are particularly easy to combine.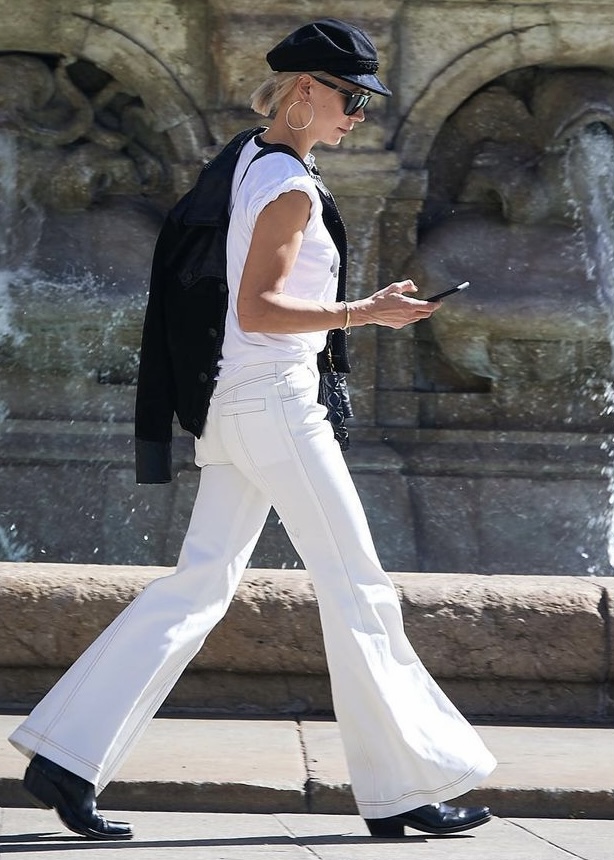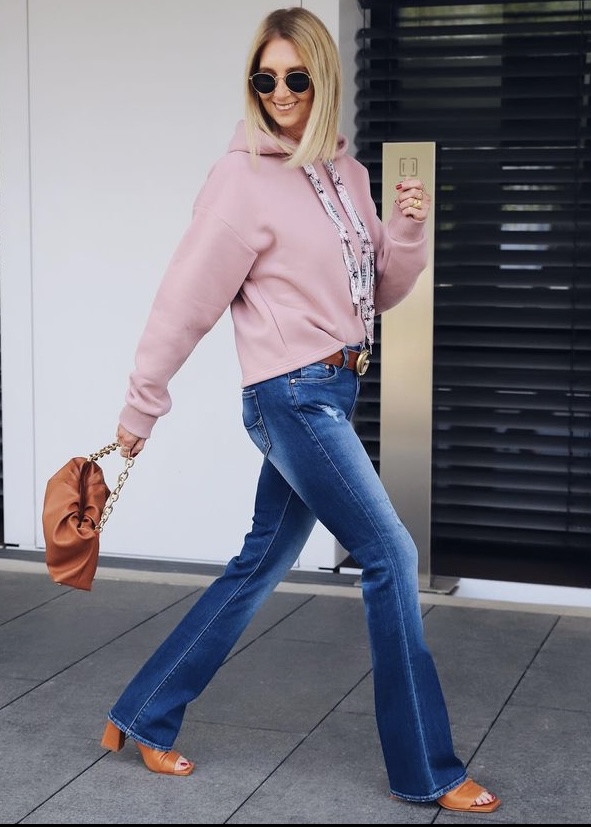 (Quelle: Instagram @emmaleinswelt, @lynnsstyle)
2. flared trousers as leggings
They come in many different colours, fits and are very comfortable.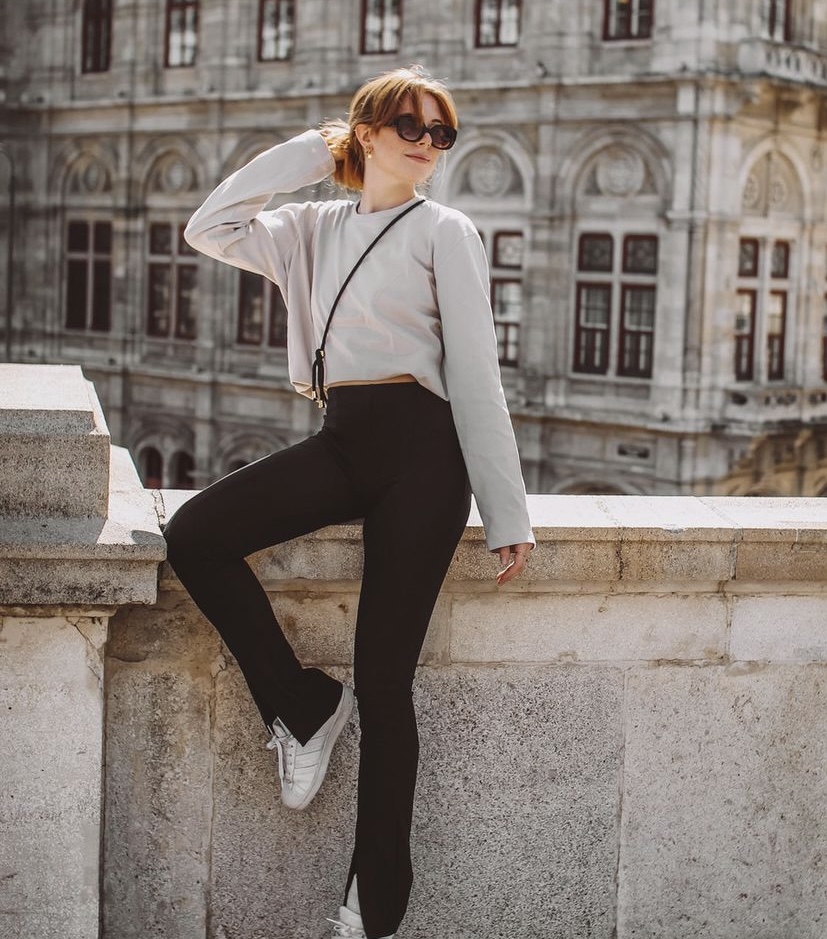 (Quelle: Instagram @jana.pr)
3. corduroy flared trousers
Unlike leggings flare trousers, corduroy is a little heavier and harder, but it's still comfortable to wear.
(Quelle: Instagram @comycom_retroshop)
4. Hippie Flared Trousers
These are the flared trousers you immediately think of when it comes to the 70s. They come in many cheerful designs and are reminiscent of summer and spring.
(Quelle: Instagram @nettiweber)
5. leather trousers
Meanwhile, I also see a lot of leather trousers with a flare. They are mainly available in black imitation leather, but also in other colours like red or purple.
(Quelle: Online Shop Anita Hass)
---
About the author:
Luca von Wülfing (14) currently attends Hochrad secondary school in Hamburg and is doing a work placement at SoSUE. She has three siblings and two dogs. In her free time she likes to play tennis. She took a look behind the scenes at SoSUE and helped us out. Thank you very much!