Wir sind nun schon leider seit einer langen Zeit im Lockdown und auch Restaurants haben wir schon lange nicht mehr von innen gesehen. Aber wie heißt es so schön, "make the best of it." Also habe ich für euch meine Top 5 To Go Food Spots in Hamburg rausgesucht. Die Temperaturen steigen - hoffentlich – langsam und umso besser kann man sich gemütlich zum Sonnenuntergang an die Alster setzen und dabei schlemmen.
1. Dulfs Buger
Wer Lust auf richtiges Soul Food hat, der soll sich einen Burger von "Dulfs Burger" gönnen. Kaum ein anderer Burger Laden kommt an das Hamburger Restaurant ran. Es gibt mittlerweile drei Dulfs Standorte, zwei in Eimsbüttel und in der Schanze und einen in Winterhude. Für mich persönlich ist es der beste Burger in Hamburg aber überzeugt euch selbst.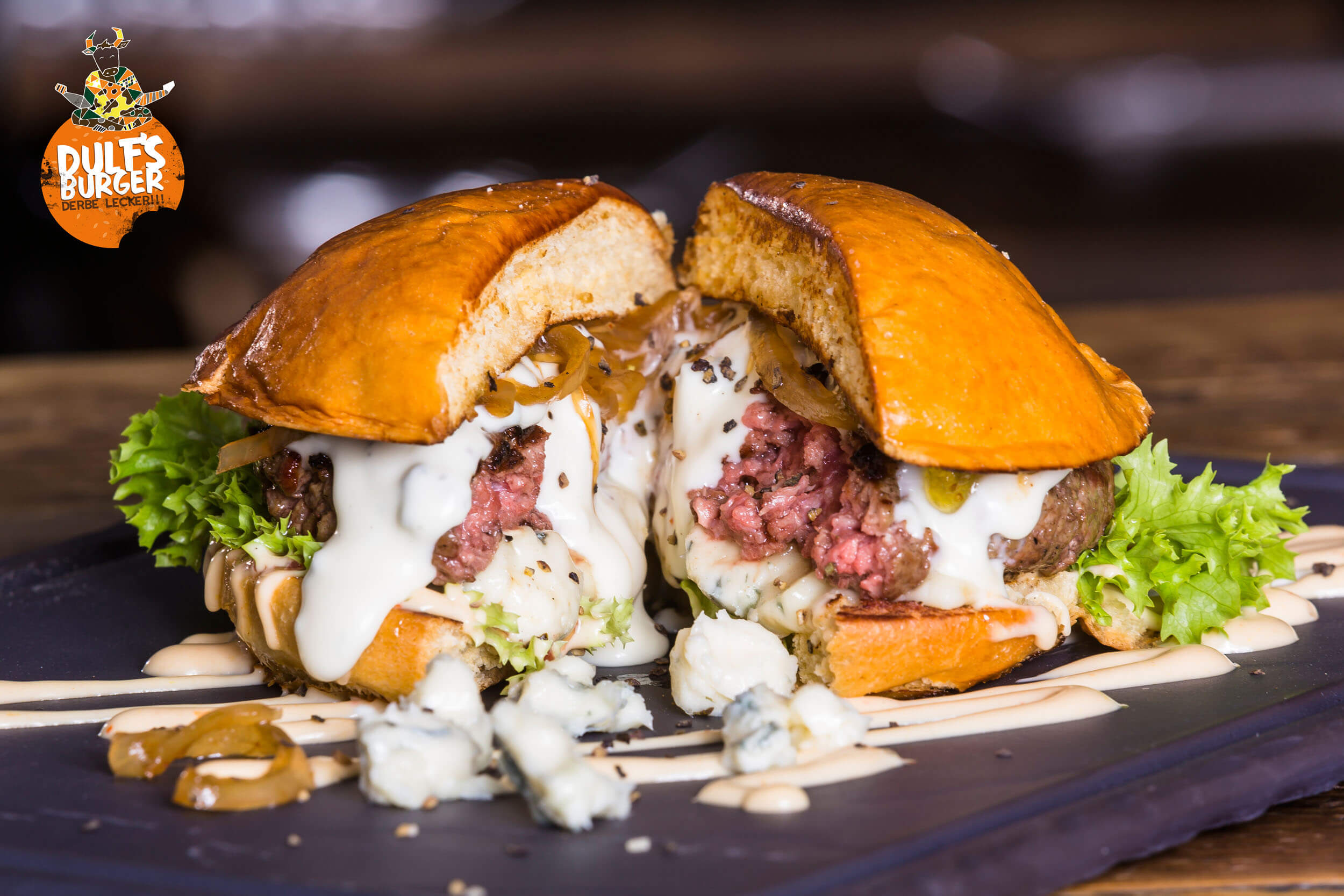 2. O-ren Ishii
Mein favorite Vietnamese to go ist "O-ren Ishii" mitten in der Hamburger Innenstadt. Die Speisekarte ändert sich regelmäßig, so dass es nie langweilig wird. Die Gerichte sind mit Liebe zum Detail zubereitet und schmecken wirklich köstlich. Es bietet sich an, dort in der Mittagspause einen Abstecher zu machen, da das Restaurant nur bis 18:00 Uhr geöffnet hat.
3. Pizza Social Club
Die hippe Pizzeria mitten auf dem Mühlenkamp in Winterhude ist nicht nur Instagram tauglich, sondern die Pizza schmeckt auch wirklich gut. Meine Empfehlung hier: die Burrata Pizza mit Trüffelmortadella!
4. Echt Asien
Sushi ist ein super To Go Food, es wird nicht kalt und lässt sich leicht auch unterwegs verzehren. Der Name klingt vielleicht nicht so vielversprechend aber das Sushi bei Echt Asien ist wirklich klasse! Für alle, die in den Elbvororten wohnen und nicht durch ganz Hamburg fahren wollen, ist das eine tolle Adresse für gutes Sushi. Aber auch in Alsterdorf hat das Restaurant einen Standort. Tipp von mir: probiert unbedingt die Special Rolls!
5. Lokmam
Für kulinarische Abwechslung sorgt das türkische Restaurant Lokmam. Dies ist mein persönlicher Favorit was die türkische Küche betrifft und damit bin ich nicht alleine, dort ist meist sehr viel los. Falls ihr auf der Ecke seid, macht einen kurzen Stopp und nehmt euch ein frisches Pide aus dem Holzbackofen mit nach Hause, ihr werdet es nicht bereuen.
Ich hoffe ich konnte euch ein wenig inspirieren und ihr probiert das ein oder andere Restaurant aus, guten Appetit!
---
Über die Autorin:
Hi ich bin Rosa. Ich bin gebürtige Hamburgerin und habe in der Hansestadt auch mein Bachelorstudium in dem Fach Medien- und Kommunikationsmanagement oder wie man so schön sagt - irgendwas mit Medien, abgeschlossen. Meine freien Tage verbringe ich am liebsten schlendernd und Kaffee trinkend in kleinen Einkaufstraßen und sobald es die Uhrzeit zu lässt auch gerne mit einem Glas Wein und der richtigen Gesellschaft. Ich bin leicht zu begeistern und philosophiere gerne regelmäßig über Gott und die Welt.