Knock, knock, who's there? Winter is around the corner!
What are the best and newest trends for this Autumn/Winter? Heavy, chunky boots are fearless in the battle through winter. Sneakers are now left aside for the boots!
Heavy boots. Prada and Bottega Veneta do it and have triggered the next big shoe trend. In their shows, the models ran in black, chunky boots on the runway. The shoe is characterized by a thick profiled sole. How can you best wear them now?
With clothes! And just remember, with chunky boots, the bulkier, the better!
Waist Belt
Focus on a defined waist. Saint Laurent, Dior, and Bottega Veneta show belts that give your ensembles more shape. The waist is strapped and gives the outfit a feminine shape. The work especially well over an oversized blazer, which are indispensable this season. "Belt over blazer" is ready to be the new go-to style.
Perls
The revival of a classic: pearl jewelry is actually associated with highly polished and noble pieces by Audrey Hepburn or Grace Kelly. The reinterpretation of the pearl is less conservative. There are more natural forms, a variety of colors and metalwork that give the accessory a sculptural design.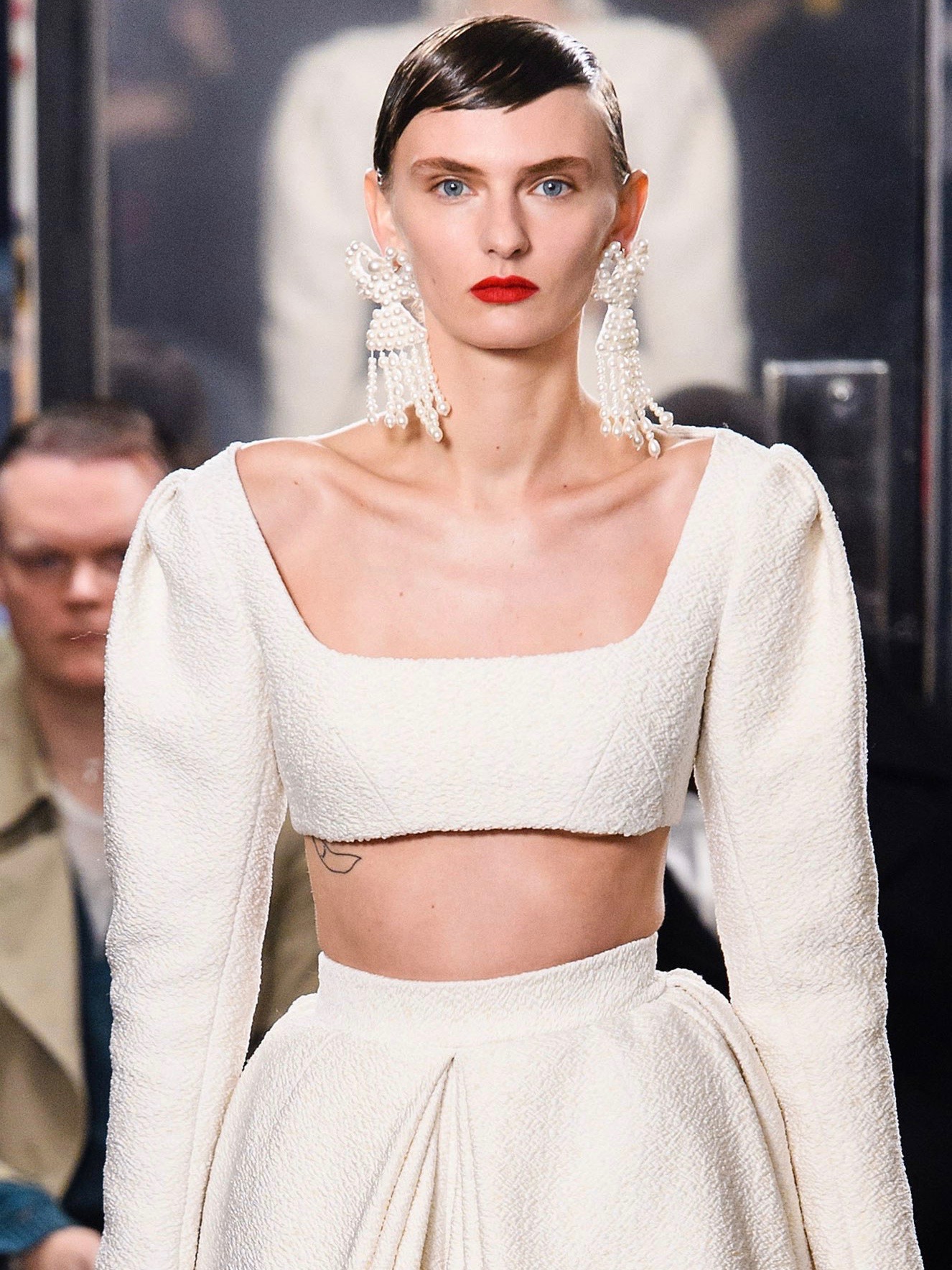 Knee high boots  

Boots Season: You will be taken out of the closets again! The style has a distinct 80s vibe without the usual eye-catching
aesthetics of this decade. Now they are styled with midi skirts and culottes.
Soft Bag
Now it´s getting soft: Quilted, fluffy and cuddly under your arm so you will defy the next cold storm. We would not like to give that out of our hands any more!
The trend is towards the softer materials and also the shapes and
designs are inferior.
Oversized Chain
Oversized link chains are in the starting beeing cool again this winter. They are the key piece for every outfit. The look is striking, dominant and often worn in multiple layers.
"all about the big and the bold"
Have fun shopping :-)