The week can not start any better with Monochrome Monday. Here you will find every Monday a favorite look of mine - tone in tone. Why ? Quite simply: On Mondays, the style genes always take a little longer to get going - in the complete look of a color we start more relaxed and conceptually into the week. It greens as green as Spain's flowers bloom.
What could be better than having a color match to the surroundings? When I see the lush grass or hear the dark green chestnut leaves rustling above me, I want to sink into it. Take a deep breath and absorb a lot of oxygen. My park around the corner is the purest green lair and it almost flickers before
my eyes when I step out again.
Green is also the color of hope. Green has always been my favorite color because it fits well with my eyes, has a depth and is well combinable with all natural shades. This forest green dress is from the late 60's by Yves Saint Laurent. A gorgeous dress with special sleeves, as it is now in trend again. SoSUE man Knuth has put me in my garden, so that I can merge in with the color of the hedges.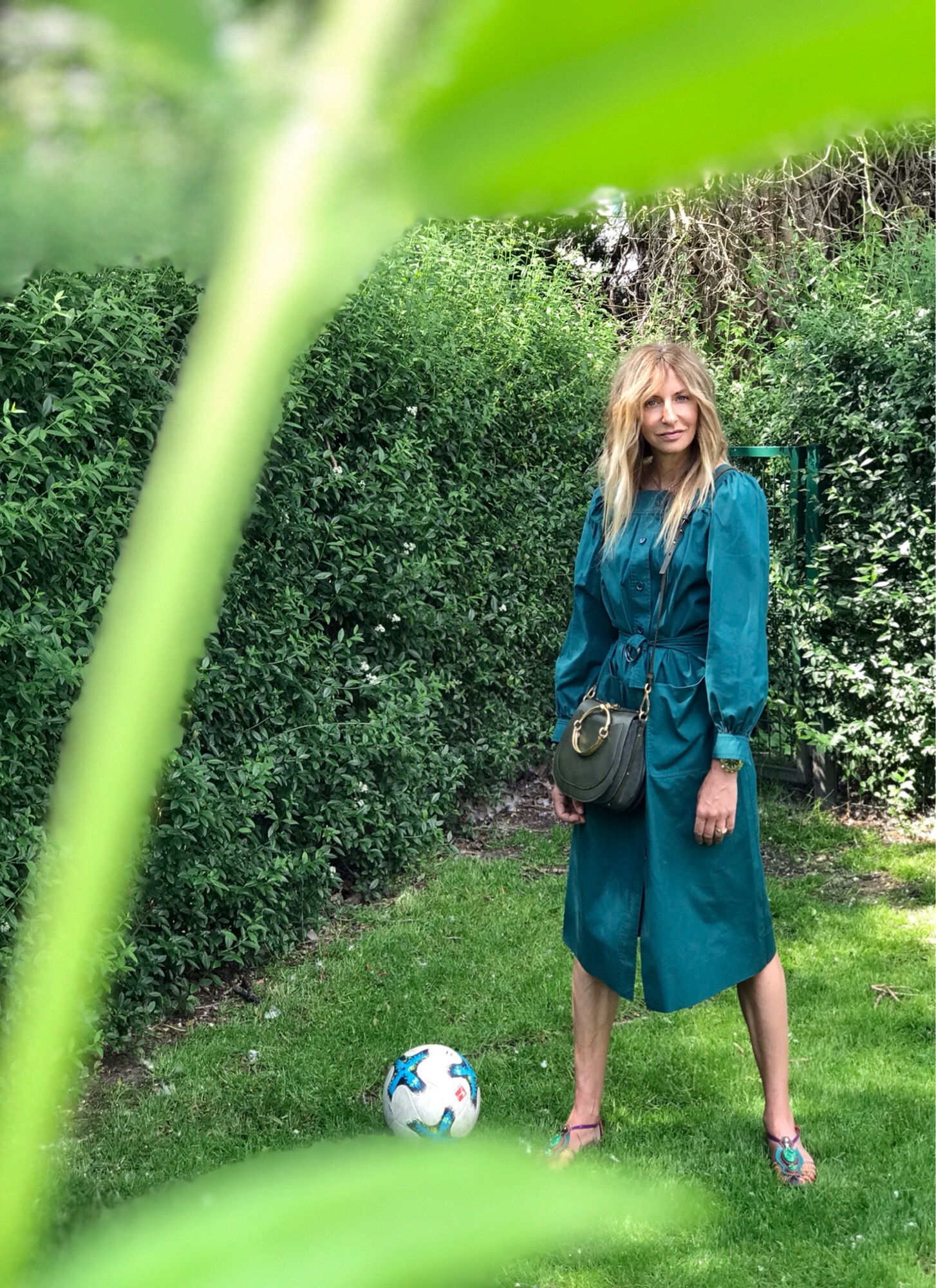 Who can wear green: Of course red-haired women with many freckles - but also brunettes with a dark complexion. When I´m in Milan, I see dark green almost all year
round. Italian women love this color. I know a Milan girl who has the whole closet full of green pieces; the whole spectrum of a green color palette, so to speak.In the fashion world, green occurs only every few years. But then there is a lot of noise in the fashion tent. In any case, green is not just for summer time; no, even in winter when it´s snowing...
That was Monocrome Monday- Stay Tuned !
Yours SOSUE